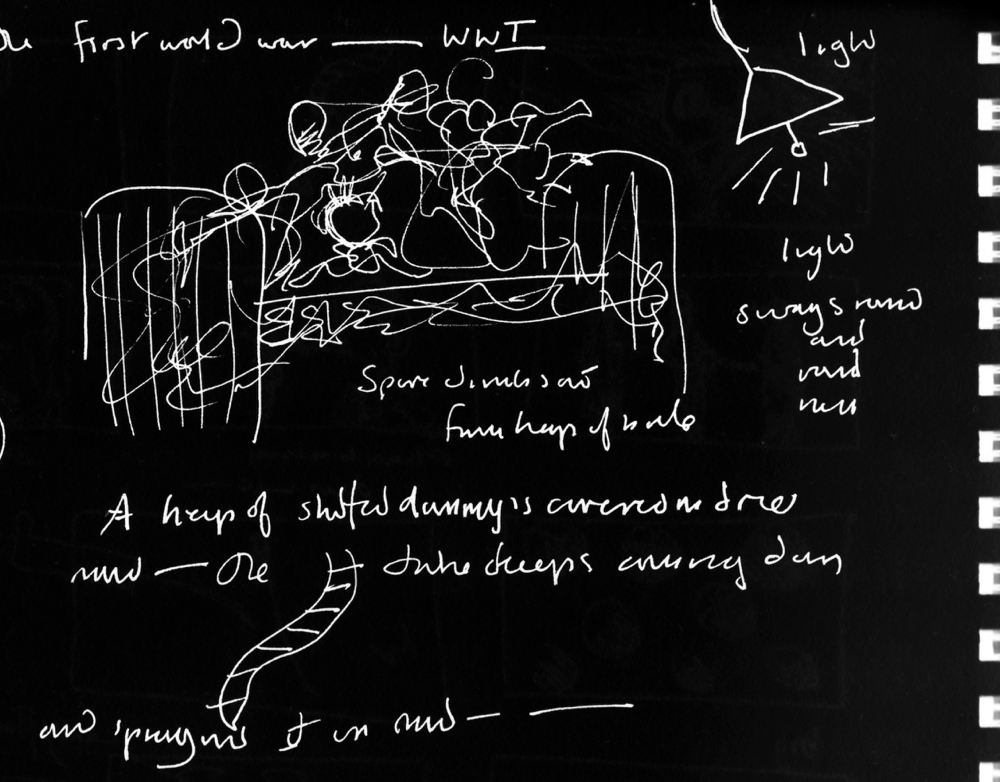 I work office hours writing but I make sure its away from home. I have got to know all the libraries of London and foyers and my favourite writing nooks and the 'best times to avoid'. If I stay at home its too easy to start watching TV or check on the news or simply snooze.

And after I leave a library I sometimes wander around London at night. I find myself studying the homeless tucked into their sleeping bags… and people wandering about demented… buskers playing instruments under harsh street lamps… It's this lonely hinterland which is at the core of my piece. Some of them come into the library I'm working in, quite a few have laptops and they see me enough times to think I'm one of them, which I may be.

There was a film that effected me very much as a kid. It used to turn up on the BBC in the afternoon as a filler between Andy Pandy and horse racing. It was called The London Nobody Knows. James Mason walks round a semi-derelict London looking at old Music Halls and graveyards and fading markets. It has a sequence at the end of down and outs, mostly meths drinkers ranting in the streets, all cut to the sound of the wind moaning. It had a huge effect on me at the time. Many of the people I see now are single men who have been evicted from their homes because the rents have increased so much and just will not be helped by the Council, they just aren't a priority.

You can go steadily cross-eyed looking at a blank page all day… and often I do, because I am looking for that moment when you've given up and a really interesting idea will suddenly pop to the surface… as if to say… 'So there… take that… the less you're involved the better'.
next post
artist page
Previous post