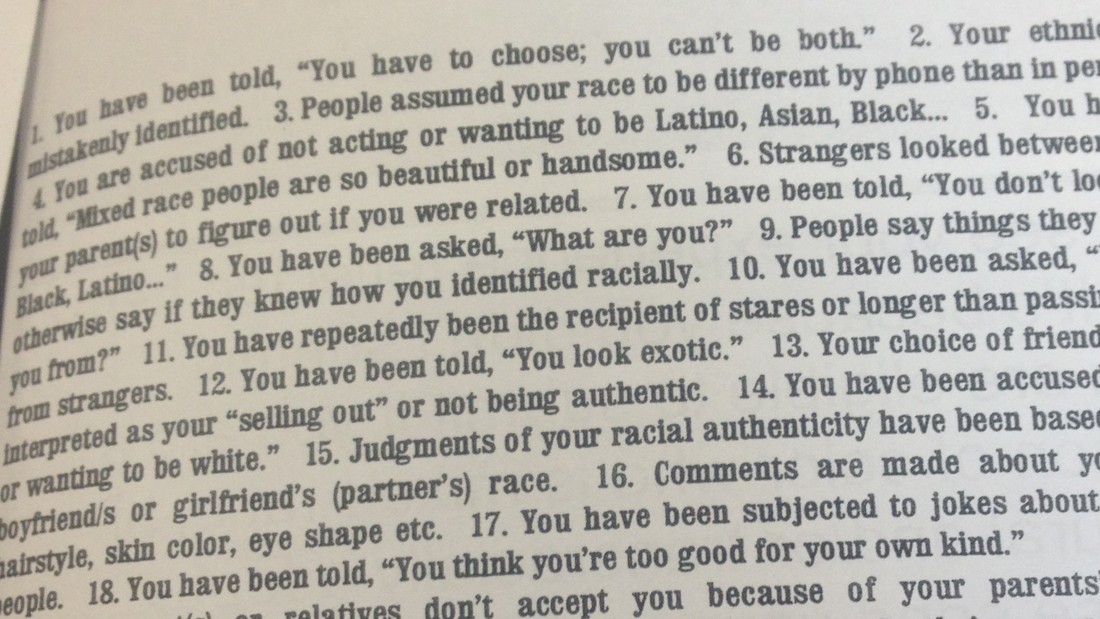 Early on in my development of this project, I met up with Melanie Keen, the director of Iniva. She gave me some great advice on who to contact in terms of artists to look into and generally check out. But one excellent recommendation from Melanie was to check out the Stuart Hall Library, housed within Iniva itself.
Instantly I was transported into an oasis of calm exploration. I joined the library and asked the assistant at the desk if they have any publications on POC artists who worked within animation. After a thorough search, we didn't really end up finding anything that matched that description… but what she did find was a folder full of zines by local activists, artists, poets and general creatives of colour from London.
It was a joy to leaf through everything contained in that folder. One particular zine about mixed race heritage and the push and pull of identity particularly stuck with me – the cover image of this blog and an except from '50 Experiences of Racially Mixed People' by Maria P.P. Root, featured in the zine, 'Borderlands: Tales from Disputed Territories between Races and Cultures' by Nia King (2008). And it made me think of the push and pull of the identity of being an artist of colour and the push and pull of this project. One thing I've been struggling with is the look and direction for the film. The DIY aesthetic present in the zines' aesthetic in the Stuart Hall Library was something I find really interesting and sort of relates back to this project I'm trying to make. I've found so many strands of investigation and research so far, that I have all this 'material' to play with… how am I going to assemble this and animate it? Reading these zines made me think of approaching my project in the same way; just having a passionate and instant response to the source material and making it accessible to everyone by any means possible.
So I was inspired to do a few tests inspired by this aesthetic, that I've gif-ed up below…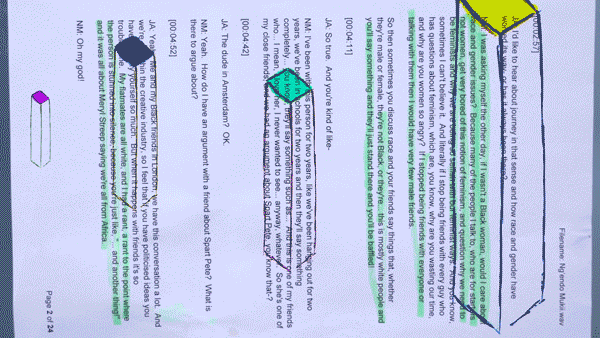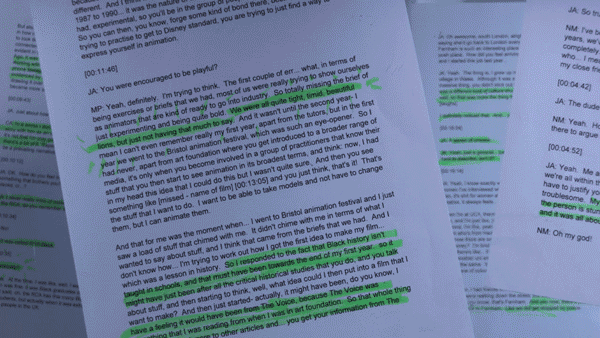 artist page
previous post