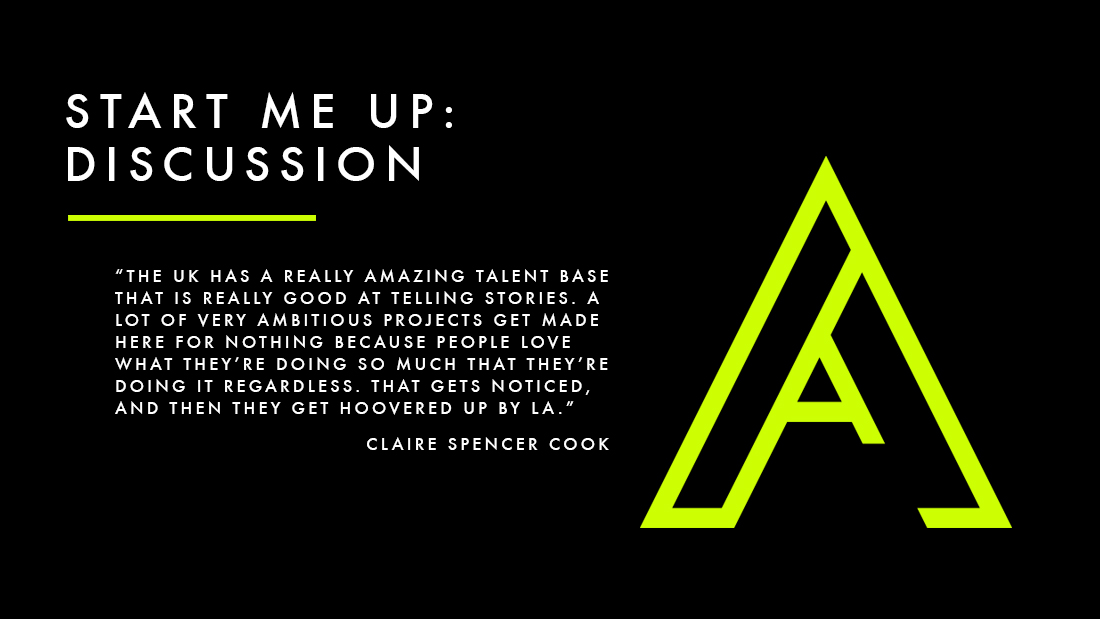 A panel discussion on the opportunities and challenges for young independent animators, organised by Animate Projects in partnership with London College of Communication, Jerwood Charitable Foundation and London International Animation Festival. The panel took place on 31 October at Apple Store Regent Street, and featured Animate's Abigail Addison, artist Phoebe Boswell, producer Claire Spencer Cook (Nexus Interactive Arts), animator Joseph Pelling, and animator and lecturer Susi Wilkinson.
Summary points:
Self belief is key – the industry is looking to support talented young animators, you need to believe that you have something unique to offer
Audience – Always consider who the audience is for your project, test your idea out on someone new to it to see if it makes sense
Collaboration with others – is essential for professional development. You don't necessarily need a physical studio space to set up a collective, more and more projects these days are being produced through virtual collaborations
Networking is crucial – make the most of live projects, work experience and mentoring opportunities whilst at University so you can enter the industry with contacts who can help you
Connect with people you admire – research into animators and studios that you would like to work with and contact them, get on their radar and be tenacious, often it's who you know that can help you progress in your career
Use LinkedIn – a great way to develop a network, to highlight your skills for potential collaborators, and to approach people with specific projects or queries or referral requests
Sell yourself online – make sure you have a good showreel, put up excerpts of your work to show your different technical skills
Make use of film festivals – send your graduation film out to lots of festivals, and only put up an excerpt of your graduation film online until it has done the festival circuit, attend as many festivals as you can to make connections with other filmmakers and industry professionals
Animation careers – consider what role you would be good at and would like to try within the industry, as there are many, varied roles (designers, art directors, VFX artists, 3D animators, storyboard artists etc) – consider what do you want to do, what do you need to learn to do it?
The industry needs to… – provide opportunities for graduates to be funded to make their next film, as the UK has an incredible talent base that ends up going elsewhere to find funding. More should be done within Universities to organise work experience and mentoring for students
You can read a full transcription of the discussion here on Scribd.