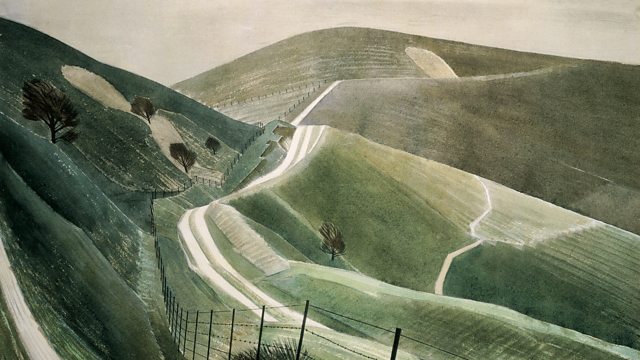 After my first meeting with Gary to discuss the DRIVE project in early autumn, I went to the Eric Ravilious exhibition at Dulwich Picture Gallery.
Ravilious is an artist who had cropped up in conversation with Maeve Polkinhorn while Aid & Abet was on residency at North West Cambridge Development. Ravilious lived for a while in Essex, geographically not too far from where I live in Hertfordshire or from my studio in Cambridge. Recently I have become more interested in exploring how the location in which I base my practice informs my work as well as considering the influence of historical artist groups and clusters on contemporary group practice.
For me Ravilious's paintings have the ability to be both familiar English landscapes but also harbour a disquieting quality that I find very interesting. The exhibition was excellent and in fact I was particularly drawn to some of the interior scenes where spaces were viewed through doorways and window, from one space to another.
More recently I was reading Robert MacFarlane's 'The Old Ways' and found this within a chapter about Ravilious: –
"He produced scenes that seem suspended almost to the point of stasis, but that also allude to some future or simultaneous action. The effect on the viewer is one of dissonance: the sensation of occupying a space between two worlds, or even two entirely distinct geometric systems at once."
this seems to articulate so clearly an intent that I relate to within my own work, and one that is so pertinent to this new animated work I'm developing. It is these qualities I'm striving towards and this quote has become a touchstone for the new work.
Image credit: Chalk Paths, Eric Ravilious, 1935
artist page
Previous post