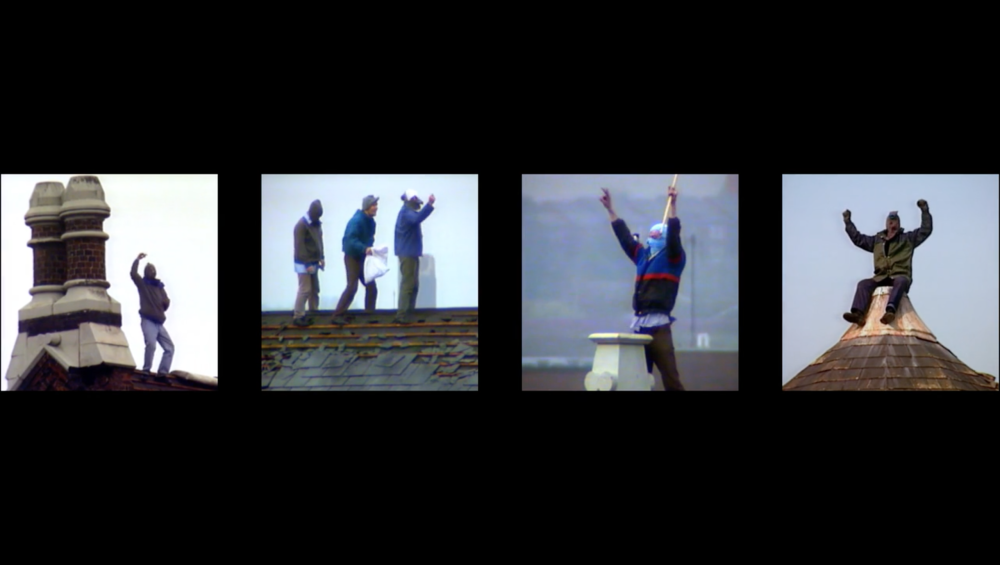 I'm an artist working with video, animation, sculpture and photography. I'm interested in ideas of time, progress, completion and repetition.
I have a modular approach to my practice – I usually make lots of smaller pieces of work which I then combine and rearrange, generating additional layers of meaning through the relationships between these 'units', which are always exhibited in combination.
My endlessly looping video works are made by seamlessly collaging still photography and video. This is intended to heighten the contrast between the static and dynamic elements. Although they're moving image works, there is no beginning or end and no narrative progression.
They sit somewhere between documentary and fiction – footage of observed actions, without using actors or any form of direction, is then heavily manipulated through editing. I see this post-production stage as a kind of choreography 'after-the-fact', and there is a definite sense of 'dance' in these videos, with their rhythm, repetition and unexpectedly expressive movements of people going about their lives.
More recently, I've been making digital animations to develop these ideas. In keeping with my previous methods of taking 'found' information (observed video, open-source files), I've downloaded motion capture files that are made freely available to use and adapt. Motion capture is the technique of recording the real-time movements of human performers to generate digital files, which can then be used as a basis for animation. I've taken these motion capture files and adapted them to loop back to the start position, so that the resulting animations form a perfectly continuous action.
For my 'Drive' project, I'm planning to create my own motion capture files, working with choreographers and performers. The looping structure will be built in to the process from the start, rather than, as previously, imposed upon it in post-production. In keeping with my modular approach, I'll be planning to create a number of animations, as well as physical objects which may be used in the motion capture studio (as costumes / props / obstacles for the performers) and potentially exhibited in a physical gallery context, in combination with the resulting animations. These works will be also exhibited online, via Instagram (which allows 15-second video posts, usefully displayed as a continuous loop). I'll post these as the project progresses, along with 'work in progress', so follow me @georgeksts for updates.
next post
artist page