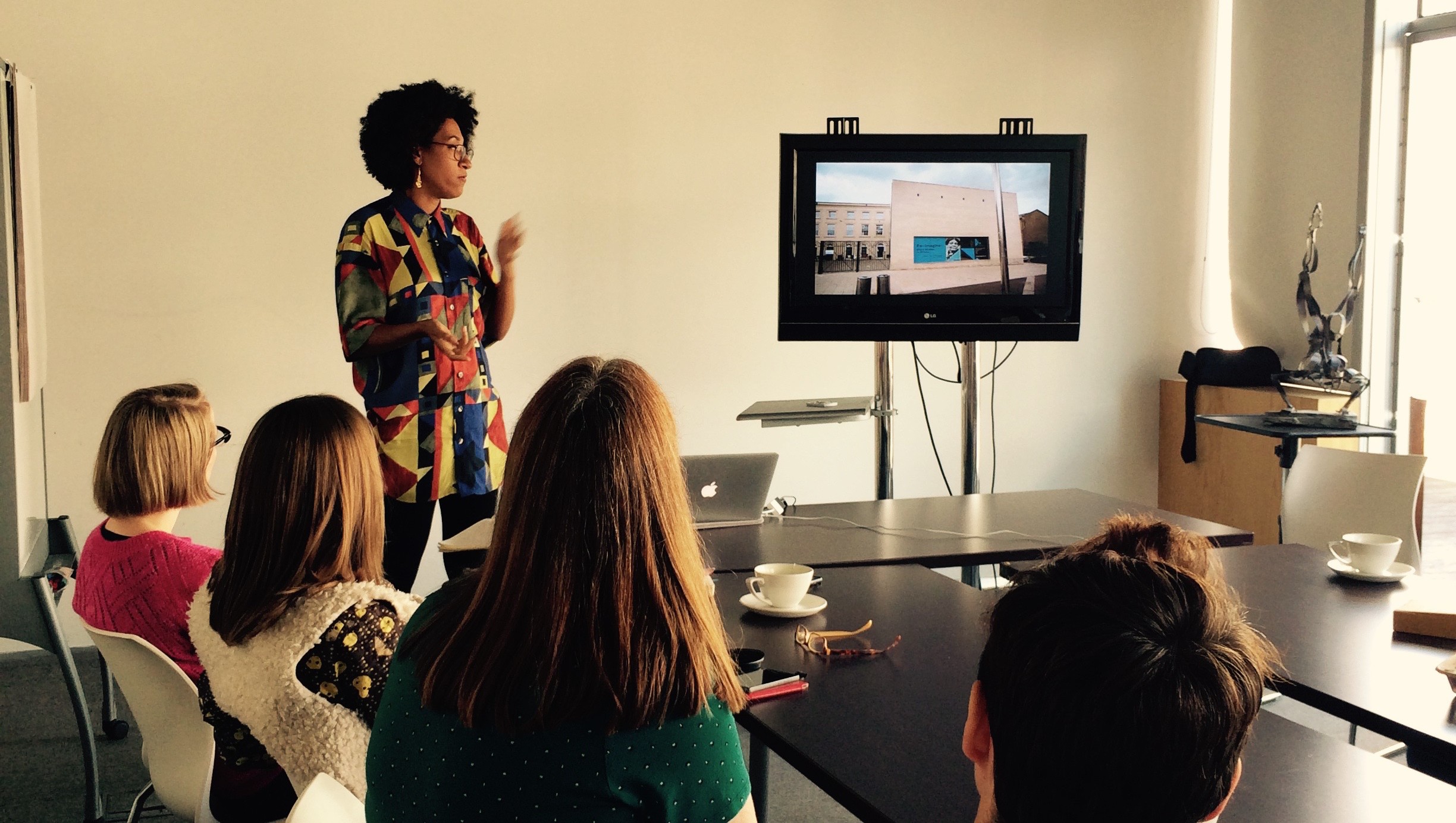 The five artists chosen for the DRIVE development programme met for the first time on Thursday 10 September at the Jerwood Space in London to talk about their ideas and expectations for the next 10 months.
DRIVE artists George Eksts, Katerina Athanasopoulou, Jessica Ashman, Chris Newby, and Sarah Evans each presented a Pecha Kucha presentation to explain how the programme would inform and develop a particular project or area of practice, before composer Andy Cowton spoke of the use of sound design and music in film.  A panel consisting of Ohna Falby, David Lawson, and Vicky Long ended the day with a discussion about working with producers: developing schedules, budgets, approaches, markets, and audiences.
The DRIVE artists' projects cover a breadth of styles, techniques, approaches and creative practices, and you can follow their progress their respective blogs, with varying topics including endlessly looping video collage, motion captured choreography, animated visual essays, diversity in the visual arts, 3D modelled labyrinths, interactivity in animated spaces, occultism, documentary, improvisation in sound and moving image, and the role of performance and event as a way to encounter work.
The next DRIVE meetup will be in Derby on Friday 27 November 2015, and will include a seminar that will bring together curators and producers to discuss the ways they work with moving image and its practitioners. The seminar will be open to other artists, curators and those interested in contemporary visual arts, and will take place from 2pm – 4.30pm, at Riverside Chambers, Derby. There will be a small fee, and booking details will follow soon.