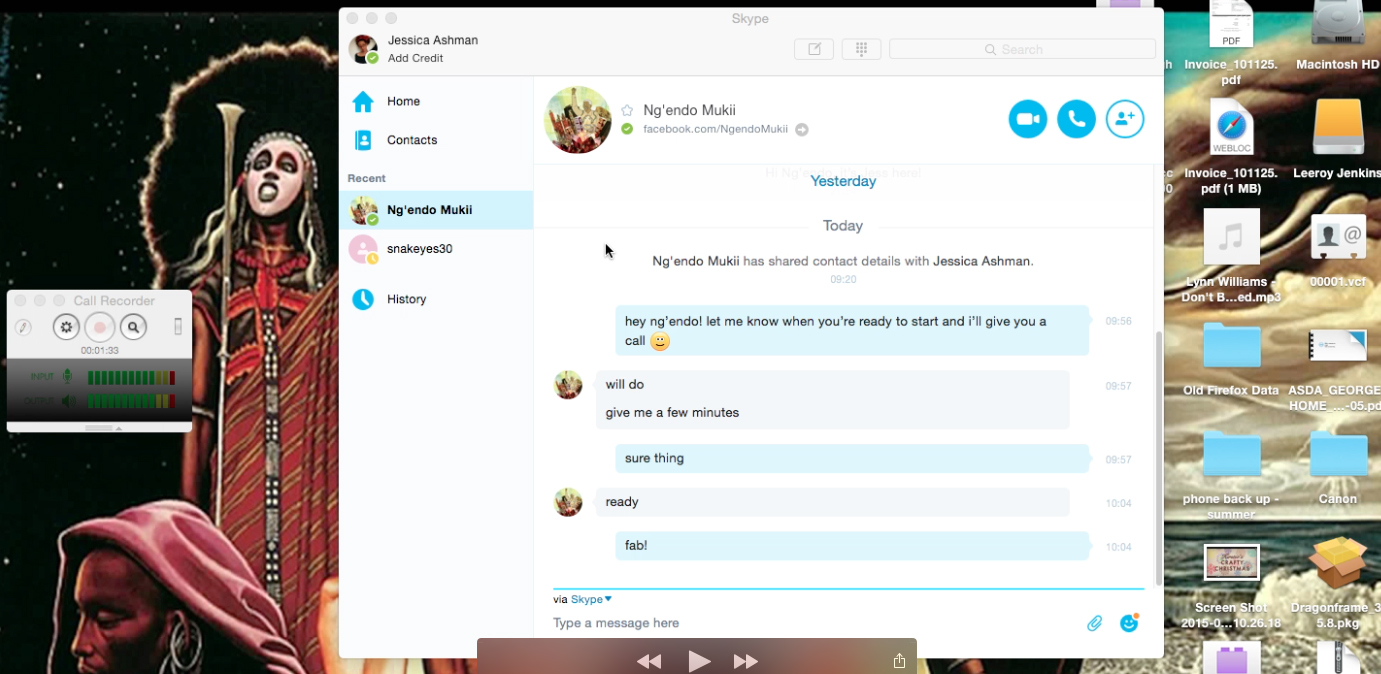 For this project, I want to hear the voices of other WOC artists, not just my own isolated experiences and thoughts. So, a few weeks ago I started the process of reaching out to other WOC animators/artists with the intent of interviewing them about their work and career experiences.
Actually, the process has been going on for several months. Through the entwining tendrils of social media, I have found a few leads…but generally it seems hard to find WOC animators anywhere. I feel a little bit like I'm collecting and hoarding all the black and brown lady animators across the world…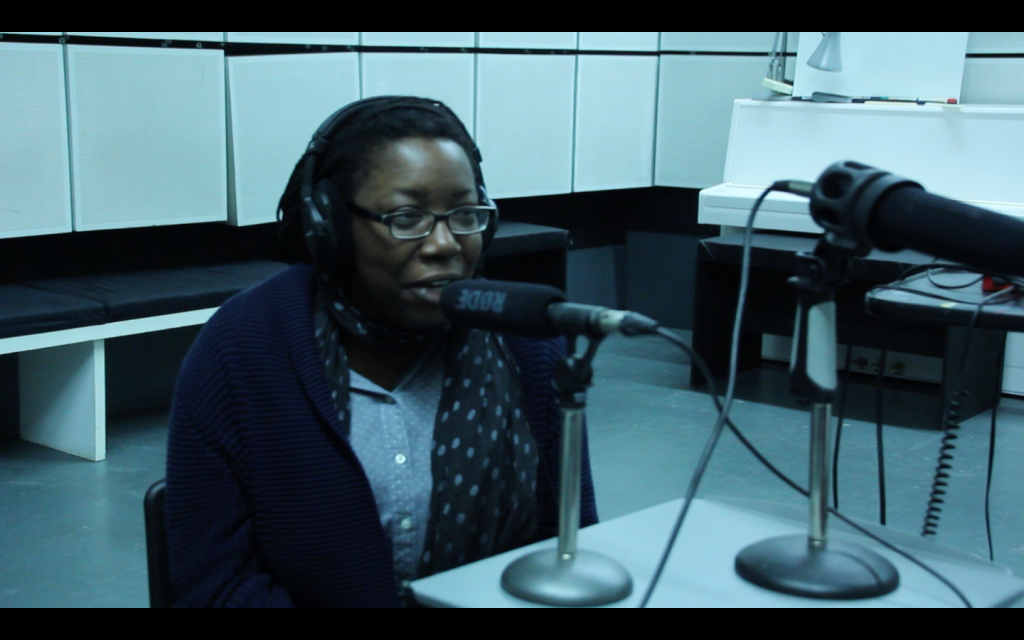 The interviewing process has been facilitated by the excellent skills, time and help of the Royal College of Art's sound design extraordinaire, Mike Wyeld. Just me, the soundproofed room, the interviewee and the mic. And despite my time at RCA feeling, well, overwhelmingly white, all of the artists I've found so far have been from or connected to the RCA. Interesting…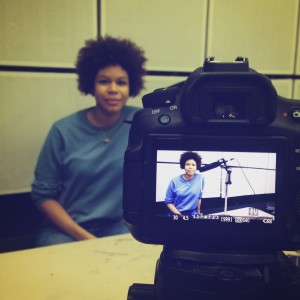 Having never interviewed anyone for a project before, I thought the best tactic was just to dive in blindly (armed with advice I took about documentary recording from film-maker Roz Mortimer). But so far, all my interviews have been illuminating and actually…great fun! Am I doing this right? Talking to artist, animator and RCA Visual Communications tutor, Catherine Anyango, Kenyan based animator, Ng'endo Mukki and former animator and RCA film technician Maybelle Peters have proven to be galvanising experiences of solidarity.
I've one more planned interview in the works before I start to sift through the gold i've recorded and make a start on visually responding to this initial batch of research in my studio. With hopefully more interviews after that…I'm excited for the next steps.
next post
ARTIST PAGE
PREVIOUS POST